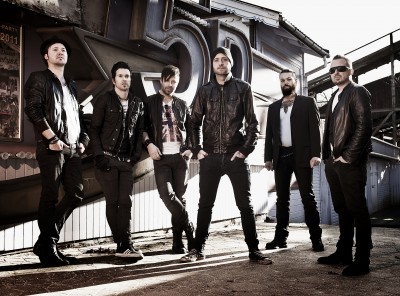 "A sweaty rock machine", "Rock'n'roll as if it were a matter of life and death", "Plenty of big greasy rock riffs, bad attitude and fun".
These are only a few of the words used by the reviewers to describe the music and performances of the Danish band SuperCharger.
SuperCharger plays swinging rock 'n' roll – sometimes with metal undertones, at other times with a twist of country. It is stirred with steel guitars and spiced up with honky-tonk piano and blues harp.
SuperCharger is known for being an entertaining live band turning every gig into one big party. The well prepared performance is served persuasively to the crowd, winning over every audience with its charm and energy.
The hard-working band has toured Europe, UK and Scandinavia and played support for Mustasch (SE), Nashville Pussy (US) and D:A:D (DK) – just to name a few.
SuperCharger has released two albums and the third album will be released in November 2013. The band won the award for "Best Debut" at The Danish Metal Awards in 2011 and was nominated for "Best International Album" and "Best International Breakthrough" at the Swedish Bandit Rock Awards in 2012.
Discography:
Handgrenade Blues – 2009
That's how we roll – 2011
New album (still untitled) – November 2013
Members:
Mikkel Neperus – Lead singer
Thomas Buchwald – Lead guitar
Benjamin Funk – Drums
Lars Rygaard – Keys and harp
Karsten Dines – Bass
Dennis Samaras – Guitar