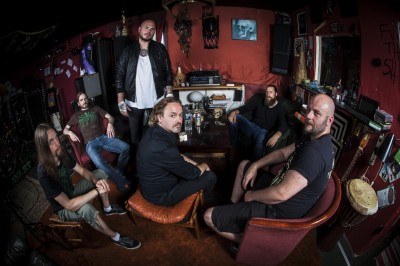 Swedish metal eminence SOILWORK was spawned in Helsingborg, anno 1995.
Following two highly acclaimed albums on Listenable Records, SOILWORK joined the Nuclear Blast roster, releasing a new bombshell each year and touring aggressively in North America, Europe, Australia and Japan.
The band's unique blend of melodic metal developed at a staggering rate, most notably on the Devin Townsend produced "Natural Born Chaos", the first SOILWORK recording to fully display founding member and vocal maestro Björn "Speed" Strid's knack for majestic melodies.
The 2002 album also saw the arrival of keyboard virtuoso Sven Karlsson. In 2005, SOILWORK was joined by drummer extraordinaire Dirk Verbeuren and released "Stabbing The Drama" which quickly became a landmark release, highlighted by an 18 month world tour and a spot on Ozzfest alongside headliners Black Sabbath and Iron Maiden.
Despite a few line-up shuffles, SOILWORK and their iconic long time bassist Ola Flink continued to conquer fans worldwide, recording two more outstanding albums and touring relentlessly alongside bands such as Lamb of God and Killswitch Engage.
In 2012, with guitar tandem Sylvain Coudret and David Andersson on board, SOILWORK spent eight months writing and recording "The Living Infinite", the first double album in melodic death metal history.
Adventurous yet true to the band's identity, this Jens Bogren produced twenty song powerhouse is the ultimate proof that SOILWORK are true masters of their art, and as relevant as ever!